Dilihat : 56 kali
Merk: South
Rp. 47.500.000,-

Buy

Product Description
Features:
Handy EDM Head
Complete Application Programs
Extended Internal Memory (Max. 24000 Points)
Convenient Data Management System
Superior Waterproof and Dustproof Capabilities, IP66
Min. Reading 0.1mm
Specifications:
Distance Measurement(fine weather condition)
Max.Range
_ Reflectorless: 300m
_ 1 Prism: 5.0Km
_ 3 Prism: 6.0Km
_ Mini Prism: 800m
Reading
_ Maximum: 99999999.9999 m
_ Minimum: 0.1mm
Measure Time
_ Fine mode: 1s;
_ Tracking mode: 0.5s
Atmospheric Correction: Auto correction by inputting parameter
Prism Constant Correction: Auto correction by inputting parameter

Angle Measurement
Measuring Method: Absolute code
Raster Diameter: 79mm
Min Display Unit: 1"/ 5" Selectable
Accuracy: 2"
Detection Method:
_ Horizontal: Dual
_ Vertical: Dual

Telescope
Image: Erect
Length: 154mm
Effective Aperture: Telescope: 45mm; Object Lens(50mm)
Magnification: 30x
Field of View: 1°30'
Minimum Focusing Distance: 1m
Resolving Power: 4"

Auto Vertical Compensator
Type: Liquid-electric Detection
Compensation Range: ±3'
Accuracy: 1"

Level Sensitivity
Plate Vial: 30"/2mm
Circular Vial: 10'/2mm
Image: Erect
Magnification: 3x
Focusing Range: 0.5m ~ infinite
Display: LCD, 4 Lines
Data Port: RS-232C
Battery: Ni-H, Rechargeable
Voltage: 6V(DC)
Operating Time: 8hrs(small battery); 10 hrs(big battery)
Charging Time: 3 hrs
Operating Temperature: -20°C ~ +45°C
Dimension: L200 x H350 x W180 mm
Weight: 5.8kg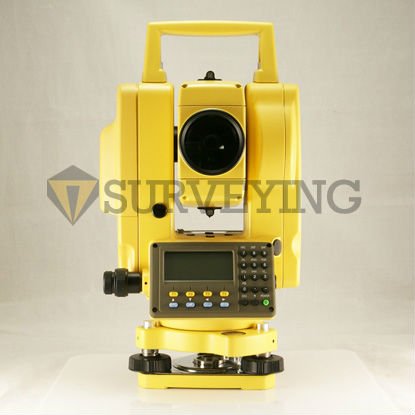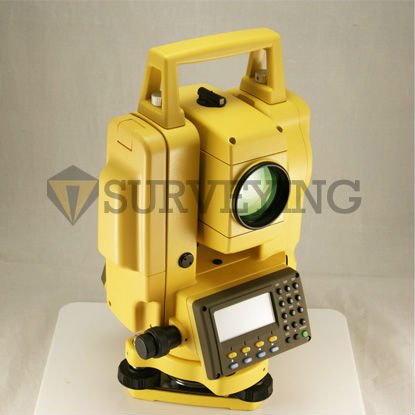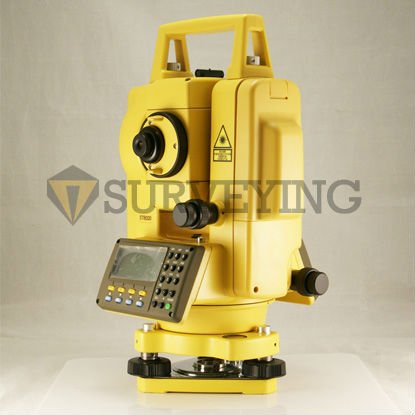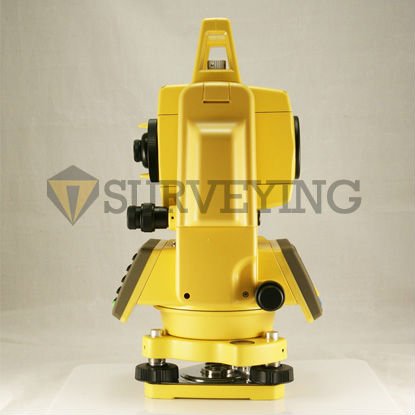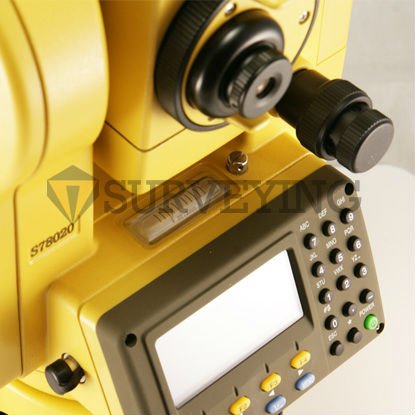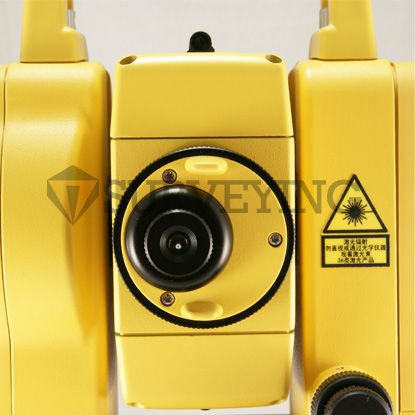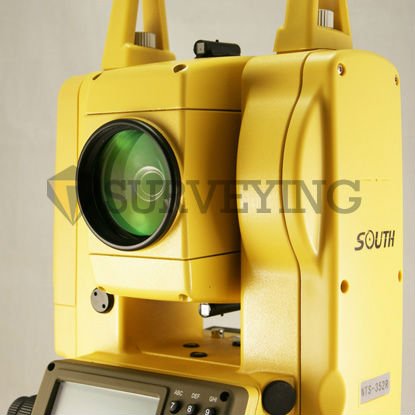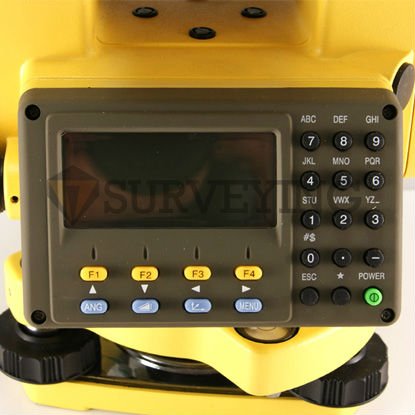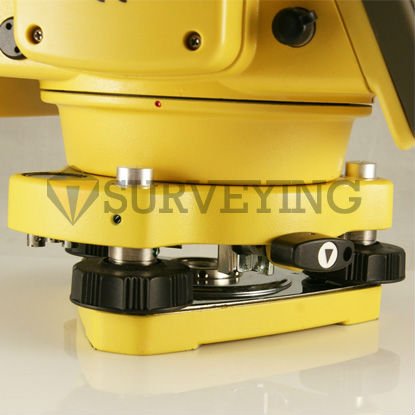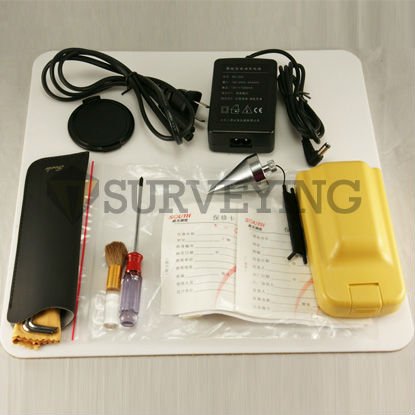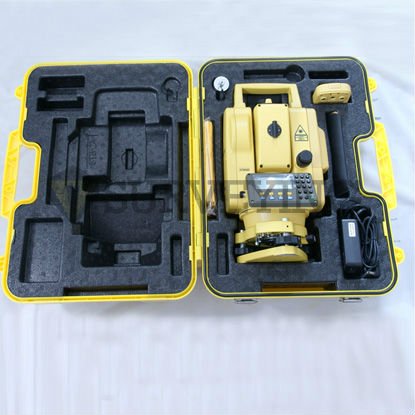 TAG :
Jual Total Station Topcon ES 105 , Jual Total Station Topcon ES 55 Seris, Jual Total Station Topcon GTS 255N, Jual Total Station Sokkia CX 105, Jual Total Station Topcon OS 101, Jual Total Station SOKKIA FX 101, Jual Total Station Sokkia CX 103, Jual Total Station Topcon ES 101, Jual Total Station Ruide RTS 822A, Jual Total Station Ruide RTS 822R3, Jual Total Station LINERTEC LTS 202N, Jual Total Station Nikon NIVO 2C, Nikon Nivo3C, Nikon Nivo 5C, Jual Total Station Nikon Nivo 2M, Nikon Nivo 3M, Nikon Nivo 5M, Jual Total Station Sokkia Set 65, Jual Total Station Sokkia Set 62, Jual Total Station Gowin TKS 202, Jual Total Station Cygnus KS 202, Jual Total Station Hi Target ZTS 320R, Jual Theodolite Topcon DT 205L, Jual Theodolite SOKKIA DT 740, Jual Theodolite Topcon DT 209, Jual Theodolite South ET 02, Jual Theodolite South ET 02L, Jual Theodolite Ruide ET 02, Jual Theodolite Ruide ET 02L, Jual Theodolite NIKON NE 100, Nikon NE101, Nikon NE 102, Nikon NE 103, Jual GPS Geodetic, Jual GPS Garmin, Jual Echosounder, Jual Meteran Dorong, Jual Laser Meter, Jual Anemometer, Jual alat curah hujan, Jual Current Meter, Jual Total Station, Jual Theodolite, Jual Automatic Level, Jual Hammer Test, Jual Kestrel Weather Meter, Jual Anemometer Wireless Davis, Jual Autimatic Level Sokkia B40, Sokkia B30, Sokkia B20, Jual Automatic Level Topcon ATB3, Topcon ATB4, Topcon ATB2, Jual Automatic Level Nikon AP8, Nikon AE7, Nikon AC2s, Nikon AX2s, Jual GPS Geodetic, Jual Total Station, Jual Theodolite, Jual Automatic Level, Jual GPS Garmin, Nuvi, Fisfinder, Jual Echosounder, Jual Gps Geodetik South S86s, Jual Total Station Topcon 55 Series, Jual GPS Geodetik Ruide R90X, Daftar Harga Gps, Harga GPS, Alat Gps
Jual aneka alat survey, Distributor alat survey, Daftra Harga Total Station, Daftar Harga Theodolite, Daftar Harga Autoamtic Level, Daftar Harga GPS Geodetic, Daftar Harga Echosounder, www.transsurvey.net , TRANSSURVEY, 082119696710, 081221551182, 08974721163, 087809762415